Welcome to RavenClaw
Welcome to RavenClaw! We are friendly, so come join the party! :D Are residents are respectful and fun and would be happy if you join our town! The Mayor, br00k3shear0n123 will be overjoyed to see you! No joke. Also, if you have any ideas for the town, please /mail br00k3shear0n123
Staff/Helpers
Here are the staff/helpers in the town:
Government
       Plot Prices
Regular Plot : 500 meebles
Embassy Plot: 8000 meebles
Shop Plot: ( /pm Mayor for title) 5000 meebles
       Taxes
Resident Tax: 50 meebles per day
Embassy Plot: 100 meebles per day
Plot Tax: 100 meebles per day
     Town Rules
3 week plot eviction (Leave a sign on plot if going on a vacation/trip)
2 plots per resident
No egging or anyother type of greifing
Respect staff and residents
Shopping
In RavenClaw, We have many shopping areas. Some include: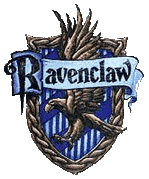 The Horse Stables! At the horse stables you can buy several diffrent kinds of horses, they are only 8k each!
The Potion Shop! At the potion shop you can buy potions, and even the potion of the week!
Feel free to visit, you don't have to live in RavenClaw to enjoy it! Anyone is welcome!